Selfiestick Deathmatch
2017, Group project with collaborator Ramsey Nasser.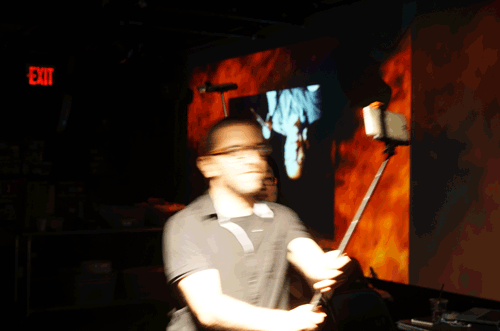 Summary
Selfie Deathmatch is an intense 2-player arena-style game, using selfie-sticks. The player who takes the best selfies prevails.
Technology
We used Qlabs, a theater lights and audio sequencing app, and triggered certain sequences from the game code. In other words, the room would change depending on the game state.
Exhibitions/Demos
Gallery
Coming soon.