Mitgenommen
2014, Group project with Caro Blaim, Elia Tomat, Eszter Némethi, George Sinclair, Ramsey Nasser, Lilli Unger, Martin Kroll, Mascha Fehse, Sandra Panzer, and Tom Clowney.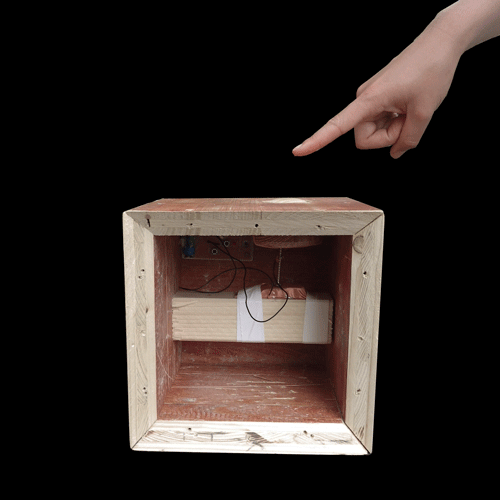 Summary
Designed for a hidden park tucked away in the middle of the city, we hand-made various playfully mysterious wooden boxes – some that light up, some that move, some that make sounds – from found materials, wood and hacked electronics.
Mitgenommen is the public space game installation our team designed and executed at the 72 Hours Interactions Game Jam in Witten, Germany, that was organized by 72 Hour Urban Action, Invisible Playground and Urbane Künste Ruhr. Our team had 12 members who were game designers, architects, performers, engineers, and carpenters.
More Information
Project website http://betterwetter72hi.tumblr.com/
Gallery
Coming soon.